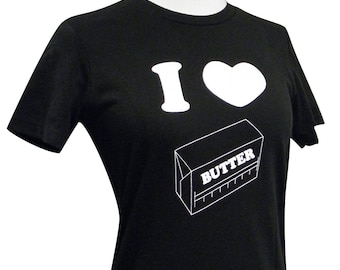 Unilever spent more than 20 years trying to beat Butter with Margarine. Bernard de Saint Affrique told investors back in 2010 that "Some people say it's bread and butter, but here we say, it's bread and margarine." But the consumer products giant began making Rama, Germany's best-selling brand of spreads, with butter back in September. The move amounts to a stark turn around for a company that has been an anti-butter for years. "For the last 20 years or so, we have been too obsessed, overly obsessed on the fact that butter was opposed to margarine. I'm happy to say that this time is over and we have changed. And we have changed in a very significant way
," Antoine Bernard de Saint-Affrique, the head of Unilever's Food division, told investors recently.
As the locus of health and nutrition concerns in the developed worlds shifted away from fat content and towards worry over processed foods, margarine sales have tanked. Meanwhile, butter consumption in the US hit a 40 year high in 2012. "Margarine has become a marker for cheap, processed, artificial, unhealthy food," nutrition professor Marion Nestle told Bloomberg. Narratives about butter's unhealthfulness have also reversed themselves. But Unilever's changing stance on butter is more than just a product-line tweak. It shows that perceptions can change brands as much as brand love to change perceptions.